Grocer Tells James O'Brien Of Potential Fresh Food Disaster In "No-Deal" Brexit
10 November 2018, 09:44 | Updated: 10 November 2018, 14:55
This London Greengrocer was astonished after the Brexit Secretary admitted that he hadn't realised to what extent UK trade relies on the Dover-Calais crossing.
In light of Dominic Raab's recent confession on the Dover-Calais crossing, Andreas Georghiou, the owner of a small Green Grocer's in Chelsea, told James O'Brien that he was chilled by the Brexit Secretary's ignorance.
Mr Georghiou pointed out that 90% of fresh fruit and vegetables come through Dover at this time of year. Therefore, he explained, any delays to fresh food deliveries resulting from a "no-deal" Brexit could result in a fresh food disaster.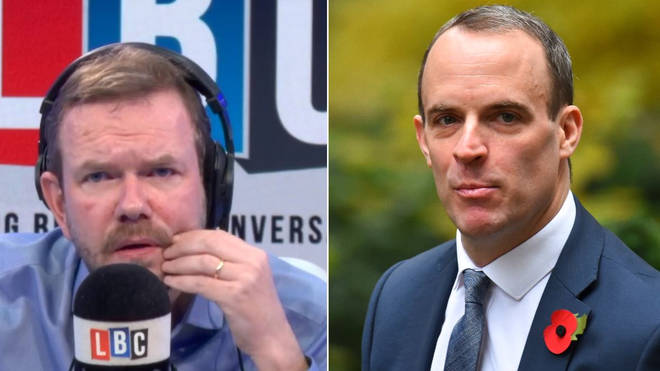 Andreas explained that barriers to the fresh-food trade at the Dover-Calais crossing wouldn't just impact his grocery business and that eventually fresh food could become a "high-end commodity, sold to the highest bidder and the most expensive restaurants".
James O'Brien had an on-air realisation that the argument of perish-ability had been "largely forgotten" in the Brexit debate and frictionless trade discussions.
"This is really, really real. It's an unbelievable consequence that we have somebody in charge of all this who did not know that most of our food comes through Dover", Andreas said.