This Heartbroken Dad's Christmas Story Will Move You
21 December 2016, 11:40 | Updated: 21 December 2016, 11:44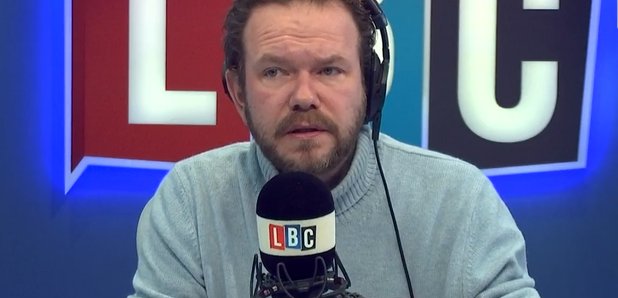 It's the call that prompted dozens of James's listeners to get in touch and admit it had left them in tears.
Wayne in Russell Square phoned James as the LBC presenter discussed when it's right to turn off life support for people in hospital. It's always an emotive topic and this heart got to the core of why that is.
The second he came on the line, it was clear that Wayne was upset.
"My six-year-old daughter basically suffocated...she was Down's Syndrome.
"She went into hospital for about two weeks, she was in intensive care."
On Christmas Day she got a blood transfusion, but as a tearful Wayne told James, just two days later her condition took a severe turn for the worse. The doctors said there was nothing else they could do for Wayne's little girl, meaning he and his then-wife had to decide if they wanted to turn off the life support.
"I put her hand on the back of my neck to say goodnight to her and she just curled her fingers into my neck.
"That was the last hug I ever got from her.
"It was hard, mate. Really it was hard."