If Tommy Robinson Was Posher, He'd Be On Question Time: James O'Brien
27 February 2018, 12:10 | Updated: 23 October 2018, 15:16
James O'Brien surprised his listeners by saying he feels sorry for Tommy Robinson - but not for the reason they thought.
The former EDL leader was named as one of the people whose tweets helped to radicalise Finsbury Park far-right terrorist Darren Osborne, according to the Met's Assistant Commissioner Mark Rowley.
James has had little time for Robinson, real name Stephen Yaxley-Lennon, in the past, but he made a fascinating admission this morning.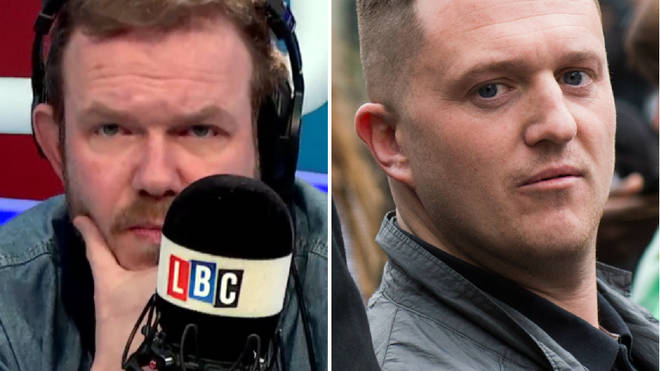 Speaking on his LBC show, James said: "It's an odd position perhaps for me to find myself in but I feel sorry for Stephen Yaxley-Lennon, the former football hooligan who founded the EDL.
"I feel sorry for him because I genuinely believe if Stephen Yaxley Lennon had gone to a minor public school and a wore chalk stripe suits and spoke with a plummy accent, I think he'd be on Question Time. He'd have a column in The Daily Express and quite possibly a show on LBC.
"It's because he is very much a product of his socio-economic background that a lot of British people, who perhaps don't find some of the stuff he's done and said as repellent as I do, treat him very very differently to how they do the posher demagogues."