James Cleverly Questions Tom Watson's Link To Max Mosley
1 March 2018, 09:01
Conservative MP James Cleverly has urged Tom Watson to return his donations from Max Mosley after accusations that he published a racist election leaflet.
The ex-Formula One tycoon is reported to have published a leaflet in 1961 which said that "coloured immigration threatens your children's health".
Mr Mosley has given half a million pounds to Mr Watson's office - and he is now facing calls to return the donation.
Mr Cleverly, the Deputy Chairman of the Conservative Party, says the story brings up some very concerning questions.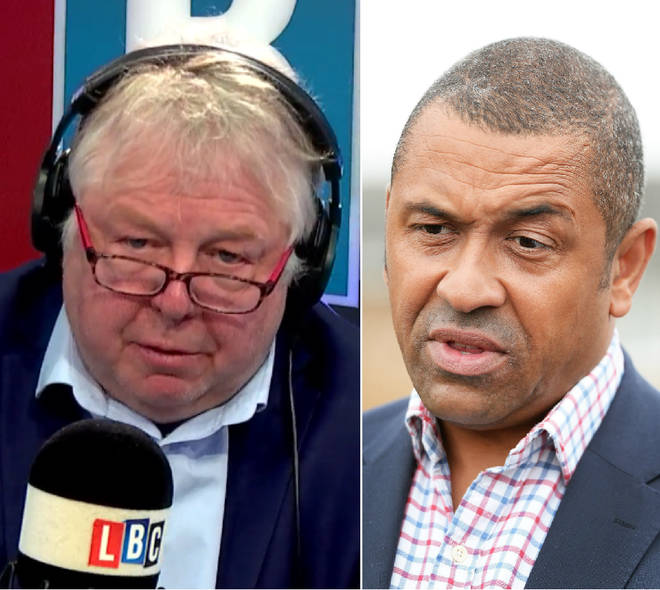 Speaking to Nick Ferrari, he said: "It's now very understandable why Max Mosley is so uncomfortable with an independent free press sniffing around and digging this stuff out. Whatever happens, it's clearly a very embarrassing period for him.
"I'm very uncomfortable with the idea that someone like Tom Watson, who has championed very publicly and energetically curtailing the functions of the press in many ways, has got such a powerful financial relationship with a person who we now can see has a real interest in the press not sniffing out too much.
"As politicians, if you set an agenda that you think is right, that you think is good for the country, and if people want to support you with your endeavour, that's fine.
"I think the concern comes about when people ask 'Is your influence being bought?'
"None of us are in a position were we can say that Tom's actions have been dictated to by Max Mosley. But half a million quid, that's a lot of money going to a party centrally, but to go to one individual MP, it just creates a very big question mark over how much of Tom's actions over the last few years have been nudged in a particular direction.
"Tom will want to show that his actions are independent of this donation, so in my way, the best way of doing that is very publicly distancing himself from Max Mosley, which he's so far refused to do, and give back the money to show that his actions are independent of that donation.
"I think that would be a healthy signal for him to send."