"If Patel And Johnson Keep Their Jobs, No One Can Ever Lose Theirs": James O'Brien
7 November 2017, 11:14 | Updated: 7 November 2017, 11:18
James O'Brien said Theresa May will not be able to sack anyone from her cabinet if she lets Priti Patel and Boris Johnson keep their jobs.
Ms Patel, the International Development Secretary, met in secret with Israeli Prime Minister Benjamin Netanyahu and then claimed that her boss was aware of it.
And Foreign Secretary Boris Johnson incorrectly stated that a British citizen being held in an Iranian jail was training journalists - which could land her five extra years in jail.
James says both should be sackable offences and is baffled that both are still in their jobs.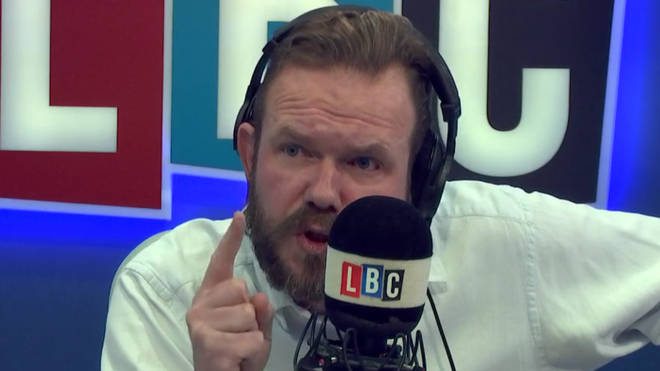 Speaking on his LBC show, James said: "A Secretary of State has been caught lying through her teeth about a visit with a foreign government that the Prime Minister knew nothing about. She's been caught and nothing is happening.
"That's the point at which we should all begin to panic. Nothing is happening. Which means that a Cabinet-level minister can lie, not only to the British people, but to the Prime Minister and keep their job.
Someone has to explain this to me, because I think we should all be reaching for the fire alarm. She lied but she's still got a job.
"Boris Johnson has imperilled the very life of a British citizen, but he's still Foreign Secretary.
"I don't get this. If a cabinet minister can lie, get caught, admit the lie and keep her job, in what circumstances does this Prime Minister actually dismiss someone?
"And if the Prime Minister can't police her own cabinet, what chance is there for the country?"