James O'Brien Calls Out Government Minister Who Lied To The House
2 February 2018, 14:53 | Updated: 2 February 2018, 14:57
James O'Brien has questioned how a government minister has been allowed to keep his job after admitting lying to the House of Commons.
Steve Baker, a Parliamentary Under-Secretary of State in David Davis' Brexit department, said the accusation from Jacob Rees-Mogg that Treasury officials were trying to influence policy to stay in the EU was "essentially correct".
Charles Grant, an EU policy expert, was said to have been the source of the claims, but a day later, audio surfaced of their conversation, proving that wasn't the case.
Mr Baker accepted his original statement was not correct, saying: "I'm grateful for this early opportunity to correct the record and I apologise to the House."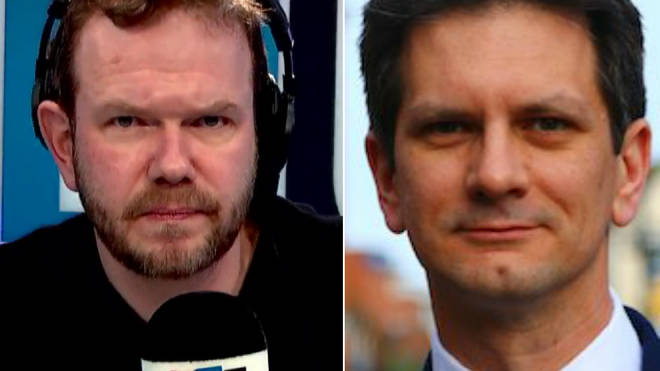 James was stunned that a government minister was allowed to get away with misleading the House quite so clearly.
Speaking on his LBC show, he said: "Rees-Mogg said 'Is it true you heard Charles Grant say this?' He said 'Yes it is true'. Downing Street believed him. The tape came out in which he categorically didn't say that.
"So he has then, after being let off by Downing Street, had to apologise for lying through his teeth in the middle of the House of Commons is response to nonsense rumours being percolated by Jacob Rees-Mogg. Ridiculous.
"It's where we are now in Britain. A minister of government can actually lie in the House of Commons and then apologise for the lie, while claiming that he's delighted the record was set straight.
"That's where we are. Brexit Britain."