James O'Brien Commentates On Donald Trump's Q&A Session
12 July 2018, 15:38
Everyone needs to hear James O'Brien's fact-checking commentary to Donald Trump's question and answer session at NATO.
The US President held an unscheduled press conference live from Brussels to discuss the agreement over defence spending by NATO members.
He made a lot of claims and promises, so James made sure he checked every one of them live.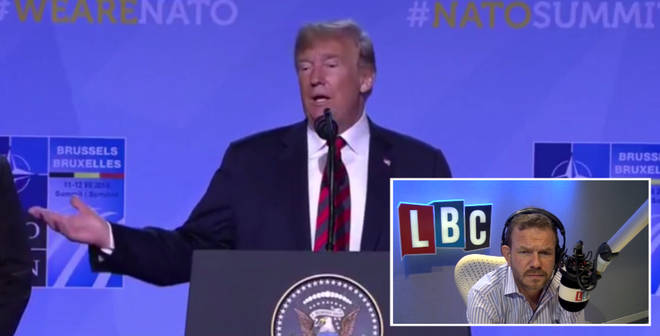 When Trump took credit for the agreement to ay 2% of GDP to NATO, James interrupted to reveal it was actually Barack Obama and John Kerry who got the agreement.
When Trump claimed the US pays for 90% of NATO, James pointed out the President had claimed it was 70% just a few minutes earlier.
Listeners loved James's live commentary - watch it at the top of the page.