James O'Brien Cuts Off Caller Who Claimed There's Zionist Collusion To Run The World
26 March 2018, 11:39 | Updated: 26 March 2018, 11:42
This is the moment James O'Brien cut off a caller when she claimed that there was a Zionist campaign to control the world.
James was discussing the growing row in the Labour Party over anti-Semitism, after two major Jewish groups organised a protest in Parliament Square this evening against Jeremy Corbyn.
The row has come after a Facebook comment he made in 2012 in which he supported the artist of an anti-Semitic mural when his picture was due to be painted over.
Chloe in Croydon called in to insist that Mr Corbyn had a point - but her call to James did not go well...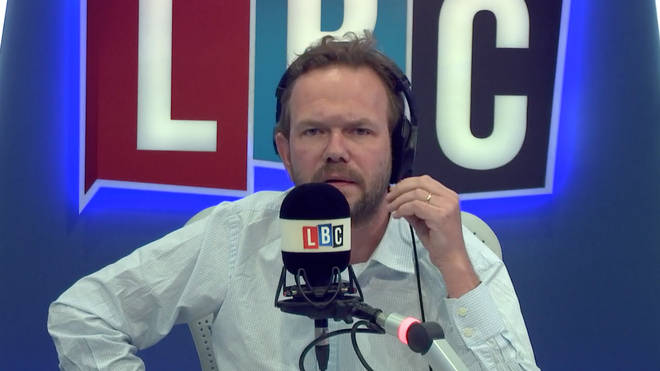 She said: "Nobody seems to have any problem saying not all Muslim people are terrorists. However, lots of the people we see terrorist activity from happen to be Muslim, but that doesn't reflect on everybody.
"All Jewish people are not bad, controlling the world, wicked, evil people as they were depicted in Nazi propaganda. Of course they're not.
"But just because that's not the case, it doesn't mean there isn't any Zionist collusion going on in this world."
James responded: "I don't know what you've been listening to, but we discussed all of these points in the introduction in rather more depth and knowledge than you've managed to do there.
"I think you should have taken your chances when I was talking over you and avoided coming out on-air, on the radio, essentially saying 'No no no, it's not anti-Semitism because some of these shady world-dominating people are actually Jews'."