James O'Brien Explains Why Anxiety Is A 'Real Disability'
27 February 2017, 12:44 | Updated: 27 February 2017, 13:35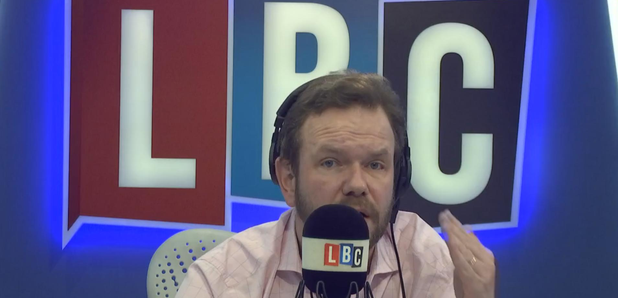 James O'Brien explains how debilitating anxiety can be after a Tory MP argued disability payment should only go to the 'really disabled', and not 'anxiety sufferers'.
Tory MP George Freeman argued that disability payment should only go to the 'really disabled' and not 'anxiety sufferers', prompting backlash from Labour as well as some Conservative MPs.
Mr Freeman, who is the Chair of Theresa May's Policy Board, said it was right to introduce reforms to disability benefit payments, claiming it should not go to people who are "taking pills at home, who suffer from anxiety".
He has since apologised for his comments saying: "[I] hugely regret if my comment about the need to prioritise the most 'serious disabilities' inadvertently caused any offence which was not intended."
Here James O'Brien explains how crippling anxiety can be, and how it should be taken seriously.
He said: "Imagine that your son can't leave the house because he's just scared of something he can't put into words.
"Now imagine that your wife, OK, is absolutely crippled with depression to the degree that she cannot stop crying.
"Now consider your mum, and start with one of these conditions which are on the list, believe it or not but the DWP itself has put together, mood disorders, psychotic disorders, schizophrenia.
"Schizoaffective disorder, phobias, social panic disorders, learning disabilities, generalised anxiety disorders, agoraphobia, alcoholism, anxiety and depressive disorders.
"Autism, bipolar, cognitive disorder due to stroke. Cognitive disorders, dementia, depressive drug misuse, and so the list continues. Obsessive compulsive disorders, you know how crippling that can be.
"Don't imagine it's some sort of stranger that you've never met, sitting in their sitting room, watching television all day, laughing everyone is going out to work.
"Imagine it's your mum. I don't have to, my mum's had a stroke. Imagine it's your, your, your son, or your daughter, and they're so anxious they can't leave the house.
"I have to imagine that, because it hasn't happened to me, and when I do, I ask myself this question: When they grow up, do I want to live in a society that looks after them, that gives them more than than the bare minimum, the bare pittance?
"Yeah of course I do. And then the voice comes in your other ear saying 'We can't afford it. We can't afford it.' That's where we are, isn't it?"