James O'Brien Gets Schooled On Brexit By A Farmer From Devon
11 July 2018, 14:56 | Updated: 11 July 2018, 15:30
This is the moment a farmer from Devon taught James O'Brien what would happen if Britain leaves the EU without a deal.
The conversation came as James discussed an article in today's newspapers which said that Britain was stockpiling tinned food to show the EU it was serious about a no-deal Brexit.
Richard revealed he is stockpiling diesel, growing extra root vegetables and increasing the amount of lamb and beef he's keeping to prepare for a hard Brexit.
And Richard revealed that a huge number of farming businesses going bankrupt.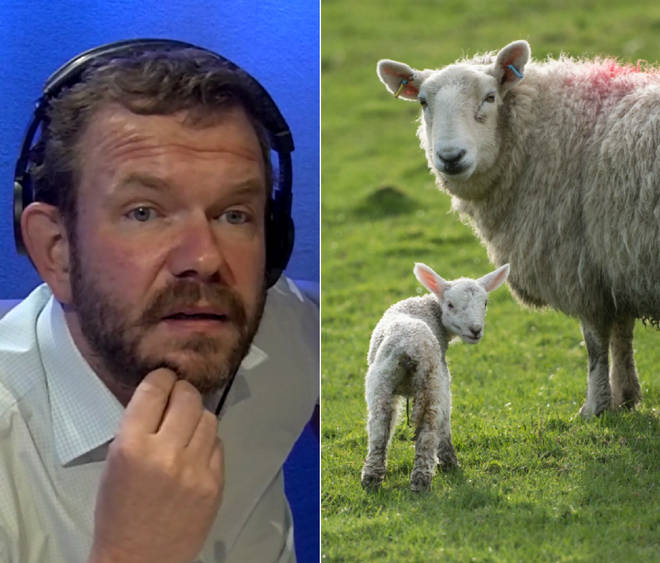 He told James: "I can see quite clearly where this is going to lead.
"Hard Brexit not only results in queues of lorries as far as the eye can see, but it also results in 80% of farm businesses becoming no longer viable.
"They lose their EU subsidies. And if you look at Scotland and Wales, more than 50% of small farm income comes from subsidies. They also lose their home market because the very first deal they do will be with the USA with much cheaper, much lower grade, lower animal welfare provision. They also lose their exports markets in Europe for lamb and beef.
"Not only will we be stockpiling food, but we will be watching farmers go out of business at a huge range of knots.
"Patrick Minford [the Vote Leave economist] said in evidence to the committee that "just like coal and steel", manufacturing and farming would no longer make sense and would cease to operate."
His call left James O'Brien stunned. Watch it in full at the top of the page.