James O'Brien Ridicules The Sun's Brexit Stockpile Story Line By Line
11 July 2018, 11:32 | Updated: 11 July 2018, 13:01
The Sun had a story today that Britain is stockpiling tinned food to show the EU we are serious about leaving without a deal. James O'Brien ridiculed the story line by line.
Their report read: "Theresa May has ordered "no deal" planning to step up - with the government poised to start unveiling some of the 300 contingency measures in the coming weeks."
But James went through each sentence to explain why that is clearly not good news.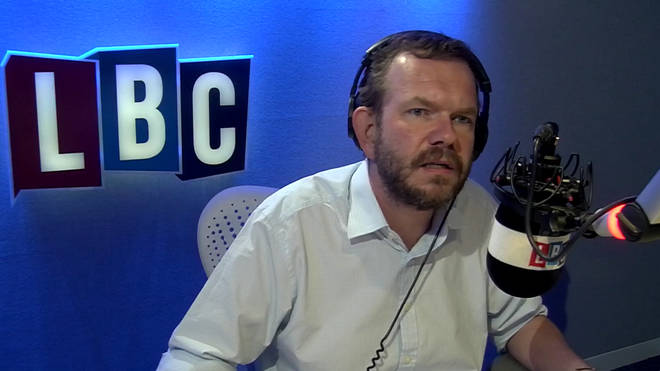 One particular sentence in the article read: "The Sun can reveal that includes emergency measures to keep Britain's massive food and drinks industry afloat."
James re-wrote that with what it actually means: "The Sun can reveal that a no-deal Brexit would threaten the survival of Britain's massive food and drinks industry."
He added: "How can people write these things so dishonestly? It's quite spectacular. How can they write an article pretending this is good news?
"This is literally about the entire nation stockpiling spam and Um Bongo because the freeflow of goods, 97% of which comes from the European Union, is going to be compromised and possibly curtailed."