James O'Brien Pinpoints The Problem With How People Talk About Migrants
20 December 2016, 12:40 | Updated: 20 December 2016, 13:23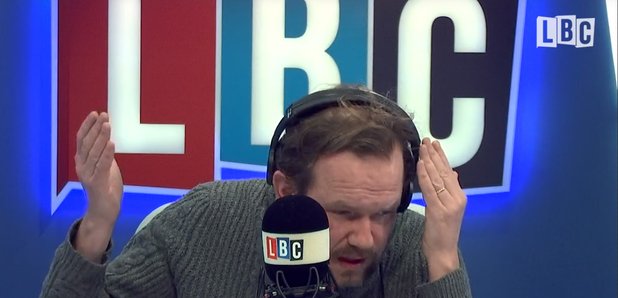 In the wake of the Berlin attack, James O'Brien makes a powerful observation about how people are already talking about refugees in relation to terror.
Earlier in his show,James had argued that Angela Merkel's acceptance of more than a million refugees was not a mistake that led to terror attacks like those in Berlin. Instead James says the policy was the most effective weapon in the fight against ISIS and other extremists preaching hate.
Later, James hit upon a realisation about the way people are already speaking about refugees in the wake of the truck attack.
"The ones that aren't terrorists are economic migrants.
"You never hear them use the word human, do you? Never use the word human.
"They can't because to use the word human is to remember we're so close to being identical. All of us. Human is a unifying word. So they never use it."