Caller Backs Trump's Muslim Ban, So James Puts Him On The Spot
17 November 2016, 11:50 | Updated: 17 November 2016, 18:36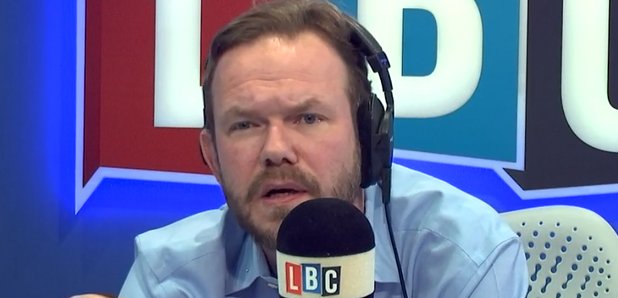 This caller thinks that Donald Trump's plan to create a register of Muslim immigrants is a great idea. So surely he can give one reason why it will help...
President-Elect Trump wants to force immigrants from Muslim countries to register on a database in a crackdown on terrorism.
Philip called James to explain how he thought it was vital for the US to protect themselves. But when James asked one simple question, Philip had no answer.
James asked: "How would a list of Muslims ease anyone's mind?"
Philip responded: "It won't be a list of Muslims, it will be a list of people coming from foreign countries where they do have terrorists."
James hit back: "Well that's us then, so we're all on the list. We have terrorists, we had the July 7th attacks. You've got Spain, they'll definitely be on the list.
"Why would having a list of Muslims make anyone fear Muslims less?"
That left Philip admitting: "I don't think it would make any difference. It's more about America and Trump's government believing that they might be able to keep tabs on it better."
James concluded: "You're more likely to die of choking in America than a terror attack in America. Do we make a list of food?"