James O'Brien Infuriates Caller With Joke About The Greggs' Sausage Roll Nativity
16 November 2017, 13:32
This is the hilarious moment James O'Brien told a joke about the Greggs' Sausage Roll Nativity - and a caller told him off for it.
James asked for listeners to call if they were genuinely upset by the Greggs' Christmas advert in which the baby Jesus was replaced by a sausage roll.
Marion called to say that she loves the nativity play and felt the baker's advert completely undermined it.
But James had a brilliant bit of wordplay to change Marion's mind.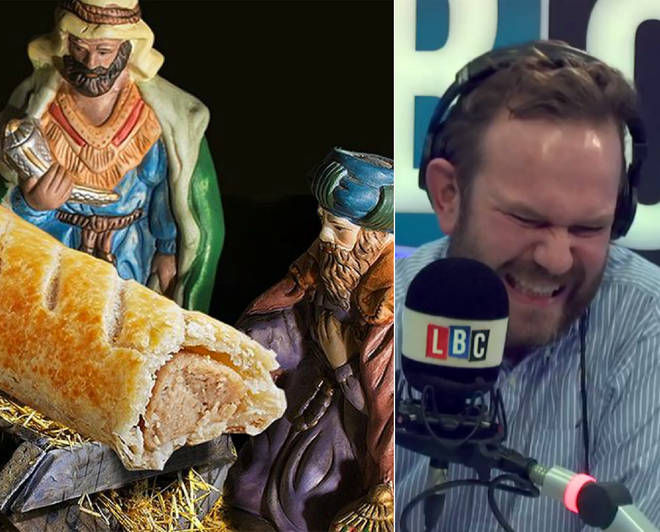 Once she had worked out what he was doing, she dismissed it: "No, I don't accept jokes like that. I don't see it as a joke at all.
"I think it's in very poor taste and it's making a mockery of something which is beautiful."
Watch the lovely moment in the clip at the top of the page.