James O'Brien Rails At Brexiteers Who Want To Leave Whatever The Cost
10 September 2018, 12:19
James O'Brien was in top form as he railed against the people who want the UK to leave the EU regardless of what leaving looks like.
More and more Conservative MPs are announcing their protest against Theresa May's Chequers Agreement, Brexiteers have gone from promising a Switzerland-style deal to promoting the idea of a no-deal Brexit.
James is baffled by the idea of being so determined to leave the EU that you'd want to leave with no idea of what leaving will be like.
And his monologue on the topic this morning was a classic.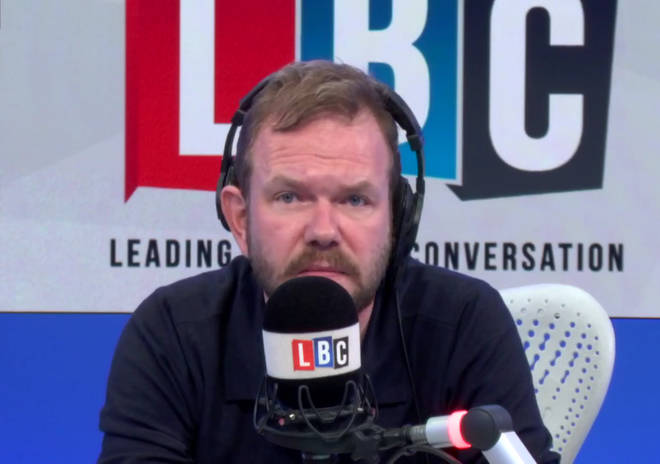 Speaking on his LBC show, he said: "I can't believe that two years and change after the vote was cast, the people that told us to vote that way still can't tell us what we get, what it is we think we've won.
"Surely everyone can agree on this - you need to know what's on the other side of the door before you decide whether or not you want to go through it.
"And we thought we knew because they told us Norway, Switzerland, easiest deal inhuman history, they need us more than we need them, sunny uplands, no economic harm. So we know all that's not true.
"We know that as we looked through the keyhole in the run-up to the vote in June 2016, people like Boris Johnson and Jacob Rees-Mogg and Nigel Farage were on the other side of the keyhole holding up Polaroid photographs of things that weren't real and we saw them and we thought that looks nice.
"The most bovine Brexit position to emerge so far is the one that says I don't care what's on the other side of that door. I don't care if it's a door on the fourteenth floor disguised as a window. I don't care if it's a door into a meat mincer. I don't care if it's got a brick wall on the other side of it, I am running at full speed through that door.
"And I'm taking the whole country with me because 'Will of the People'."