James O'Brien Rips Apart The Daily Mail Editor One Fact At A Time
9 November 2017, 12:00 | Updated: 18 December 2017, 13:04
This is James O'Brien's forensic demolition of Daily Mail editor Paul Dacre.
The newspaper boss held a star-studded gala last night, attended by dignitaries including Prime Minister Theresa May.
But James had one simple question for the editor: what about Britain is he proud of?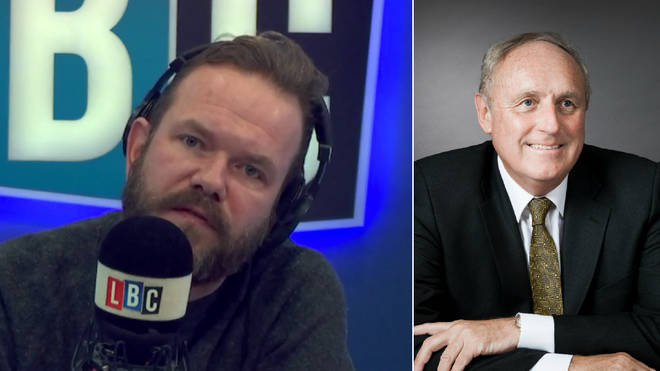 One by one, James looked at articles published by Mr Dacre and found a disturbing trend.
He said the Daily Mail editor doesn't approve of independent judges, the freedom of academics, parliamentary sovereignty or freedom of speech.
"So what is he proud of in this country?" James asked, "apart from his own legacy of hatred, bile and bigotry.
"That's best exemplified by the fact that he put the assassination of an elected representative by a white supremacist terrorist, obsessed like him by immigration, on page 29 of his newspaper.
"On that day, on page 7, there was an article about the length of baguettes."