James O'Brien: The Biggest Pointer This Coup Will Fail Is Grant Shapps
6 October 2017, 12:15 | Updated: 6 October 2017, 12:17
James O'Brien says there's a big clue that Grant Shapps' bid to take down Theresa May will fail - it's being run by Grant Shapps.
The former Conservative chairman has a list of 30 Tory MPs who want the Prime Minister to step down - and he says he has Cabinet minister who have said the same to him privately.
But James was withering in his put-down to Mr Shapps aka Michael Green.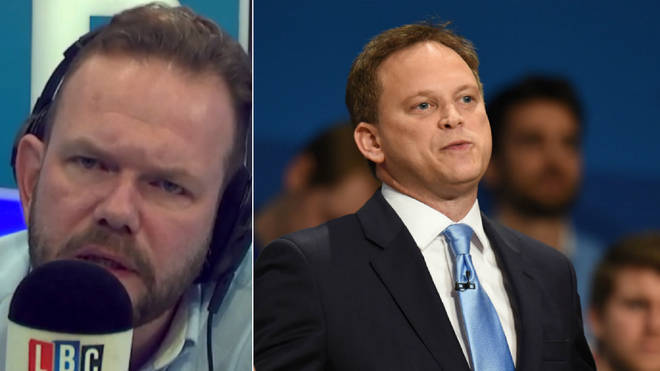 Speaking on his LBC show, he said: "Why do you think Theresa May is still in position? Why is she still there?
"Grant Shapps is reportedly trying to marshal some sort of rebellion.
"The problem with Grant Shapps is that when you read that he's putting together a list of MPs keen to see Theresa May leave, there's a little bit of you who wonders whether his alter ego Michael Green is putting together a list of MPs who want to see Theresa May stay.
"In fact, the biggest indicator that perhaps any putative rebellion is doomed to fail is the fact that it now has Grant Shapps name stamped all over it."