James O'Brien's Emotional Response To Visiting Grenfell Tower
12 July 2017, 12:16 | Updated: 12 July 2017, 12:28
This is James O'Brien's emotional response to hosting his radio show from the shadow of Grenfell Tower.
Four weeks on from the tragic fire which killed at least 80 people, James saw an area he knows very well changed beyond all recognition.
He admitted he got emotional as he saw a place with a sense of impermance.
And he said he saw an area being kept going by an army of volunteers. If that's the case, James asked, what on earth are they paying council tax for?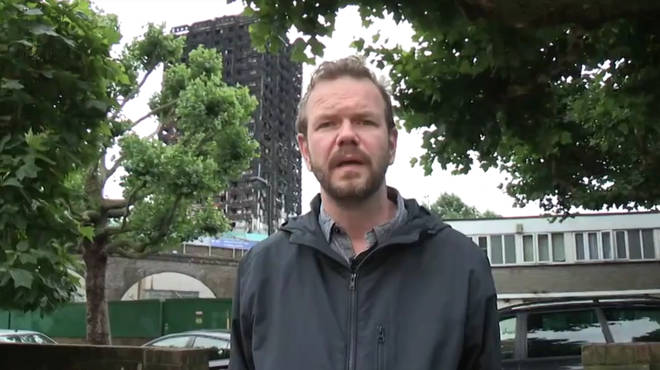 James had two important questions for Kensington and Chelsea Council: "Where were you? And where are you?
"Because they're not here.
"You heard Zoe earlier begging for footballs in the middle of the richest borough in Britain.
"Children who would be wandering the streets because they've been thrown out of their temporary accommodation at 10.30 in the morning are gathering around that little corner of this community and the people helping them are begging for footballs."