James O'Brien's Fury As Caller Tells Him Of Social Cleansing In London
18 July 2017, 12:00 | Updated: 18 July 2017, 13:06
James O'Brien declared, "I don't understand how this is happening in my country and no-one's cross about it" after hearing about how social cleansing is rife in Britain.
Residents at Grenfell Tower had been worried that they would be forced out of the neighbourhood to make way for most expensive housing in one of the country's richest boroughs.
James didn't completely understand how it would work until Sarah called to explain what had happened to her in Crystal Palace.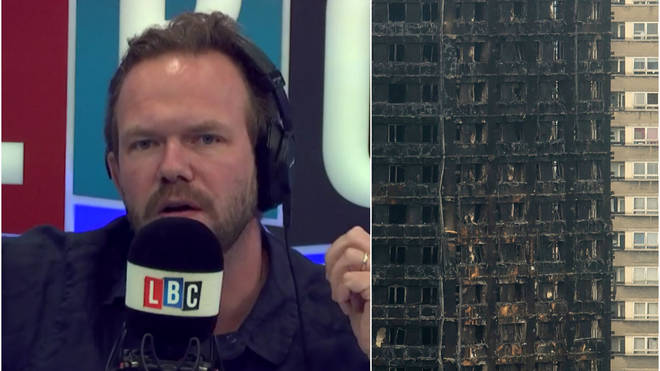 She was told by the council that they would pay her £450,000 for her maisonette in south-east London.
But she could only buy a property back if she could afford £850,000. And even then, she has no "right" to move back into the estate as she is the owner, not a resident.
James was stunned by what she told him, saying: "If this isn't social cleansing, what are you going to call it?
"People who can't afford a £575,000 property - I don't know if you want to call them poor or not. It doesn't seem to me to be the definition of poverty not to be able to afford a £575,000 property.
"But they don't want people who can't find a £575,000 mortgage living in this area, despite the fact they've lived there for 20 years.
"This is strivers. This is people who have played by the rules, people who have signed up for the social contract that's been for sale in this country for the best part of 40 years.
"They've kept their side of the bargain and now they're being told, sorry, you can't live here any more. You can't live here any more because you're not rich enough."
Sarah's tale wasn't the only evidence James had heard that social cleansing was rife in the capital.
Terry, who now lives in Kent, told the LBC presenter how he had lived in a three-bed maisonette on an estate in Elephant And Castle since 1974.
In 2008 he was offered £172,000 for his property after the estate was put up for redevelopment.
Despite an independent valuation pricing it up at £228,000, Terry said he accepted the offer as he feared the financial crisis was only likely to decrease the amount on the table.
The caller then explained that he later received an email from the developer asking if he'd be interested in a one-bed studio apartment on the same plot.
The only issue was, it was now on the market for an eye-watering £550,000.