James O'Brien's Hilarious Interview With A Pair Of Royal Superfans
18 May 2018, 11:37 | Updated: 18 May 2018, 11:43
When a pair of Royal superfans appeared on James O'Brien's show live from Windsor, the interview quickly descended into hilarious chaos.
Dianne from Staffordshire and Bernadette from Canada have already bagged their spot on The Long Walk ahead of tomorrow's Royal wedding.
They are two of many who have set up camp along the route in a bid to catch a glimpse of Prince Harry and Meghan Markle.
The pair were speaking to LBC's reporter Rachael Venables about the event when it emerged this was not Dianne's first time witnessing a Royal wedding.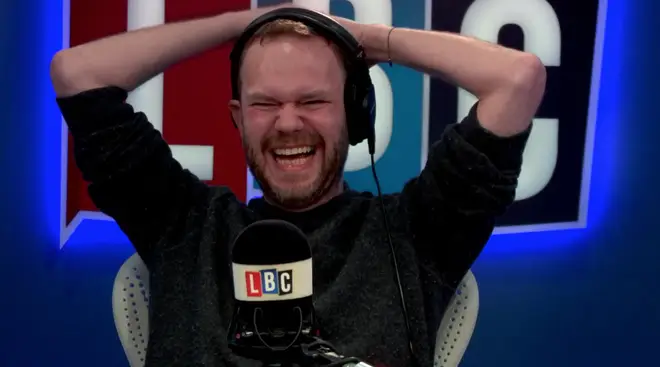 "We've done all five," she said.
"We just love the Royals, it's all the pomp and ceremony that all the other countries haven't got like we have."
At this point James was left slightly baffled, and had to interject.
He said: "Can we just clarify what five? When the lady from Staffordshire said she'd done all five, is it Charles, Andrew, Edward, Anne, William… what are the five?"
But as Dianne listed back the weddings she'd seen, the tally didn't quite add up.
It was at this point the interview turned into hilarious chaos.
Watch it unfold above.