James O'Brien's Response To "Boy In Dress" Story Is Incredibly Powerful
11 September 2017, 13:31 | Updated: 12 September 2017, 09:32
This is James O'Brien's must-watch response to a Christian family who are preparing to sue their children's Church of England primary school because it allowed a boy to wear a dress.
The parents withdrew their six-year-old from the unnamed school after a young male was allowed to attend class in a dress.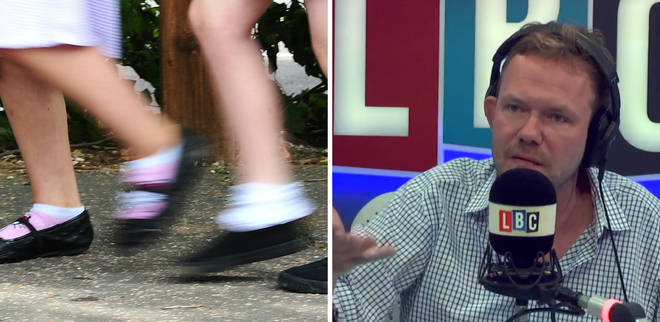 They now intend to educate him at home on the Isle of Wight along with his eight-year-old brother, according to reports.
Discussing the story on his LBC show on Monday, the penny dropped for James and his response was powerful.
He said: "I don't understand the impulse of a parent who sees somebody else doing everything they can to make their child happy and as a result of that decides to remove their own child from school while claiming to be Christian."
He continued: "In order to approve of what this couple are doing you have to disapprove of parents doing what they can to stop their children from wanting to be dead or harm themselves.
"It's not some whimsical decision… you wouldn't expose yourself to this level of criticism and scrutiny unless you felt you had no choice.
"Well, the choice is to consign your child to a life of misery and possibly self harm and an early grave or to do everything you can to help them become the person they want to be."
Watch above.