James: Speaker Standing Up To Trump Is "A Thing Of Absolute Beauty"
7 February 2017, 11:30 | Updated: 7 February 2017, 12:10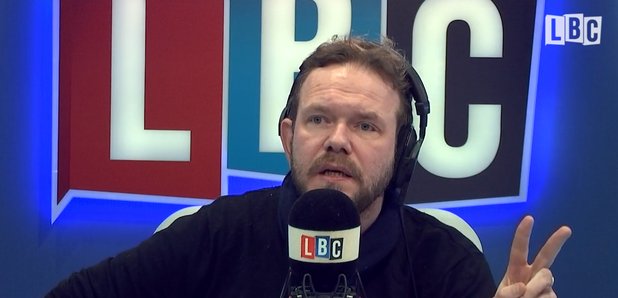 While Theresa May went cap in hand to Donald Trump, John Bercow took a stand against the US President. James O'Brien says it's something to admire - whether you think he's right or wrong.
James didn't want to talk about whether Bercow was correct or not in his opinion on Trump. Instead he wanted to focus on how great it was to see the Speaker taking a stand and telling truth to the world's most powerful man.
"What is wrong with us seeing the Speaker of the House of Commons exercise independent of thought, moral judgment and a clean conscience in defence of British values and British priorities against a foreign leader?
"What have we become?"
James wondered what pro-Brexit advocates of "taking back control" would make of John Bercow, well, taking back control.
"What can be better evidence of us taking back control- not that we'd ever lost it, but...our Speaker, elected by our sovereign Parliament to represent the interests of members, saying 'No Mr Trump, you're not the kind of character to whom we afford the greatest honour this Parliament can offer.'

"It's a thing of absolute beauty, surely, for him to do it!
"Whether he's right or wrong, to have that freedom and to exercise it is an absolute demonstration of democracy at its finest. Especially when it's a foreign leader who wields power, because speaking truth to power is going out of fashion faster than spangles at the moment.

"Speaking truth to power, as opposed to going cap in hand begging for crumbs from his table and offering him the most glittering prize you had in your possession, before he's offered you anything at all. Which, from the outside, looks to be what Theresa May has done."