James: The Reason Trump Is Declaring War On The Media
2 February 2017, 11:08 | Updated: 2 February 2017, 11:32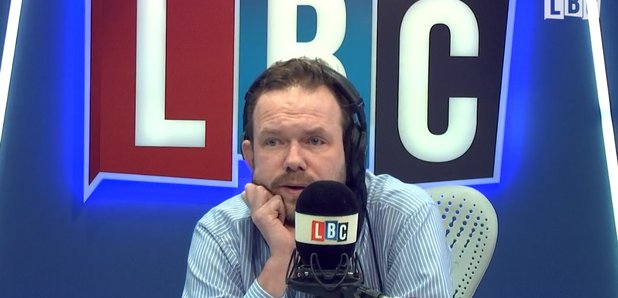 Wondering why Donald Trump is so keen to discredit the media? James O'Brien has a brilliant explanation of the reason why.
Aside from Trump's repeated assertions that CNN is "fake news", his chief strategist Steve Bannon has told the media to "keep its mouth shut".
Today James offered a compelling reason for those attacks the administration has launched on reporters.
It's all to do with the botched US raid on an al-Qaeda stronghold in Yemen, which military officials in Washington DC have confirmed saw civilians - including children - killed.
"Why is he putting so much effort into trying to discrdit the media?" asked James. "I'll tell you why."
James then read two paragraphs from a Reuters report on the Yemen attack.
"US military officials told Reuters that Trump approved his covert counter-terrorism operation wihtout sufficient intelligence, ground support, or adequate back-up preparations.
"As a result, three officials said, the attacking SEAL team found itself dropping onto a re-enforced al-Qaeda base, defended by landmines, snipers and a larger than expected contingent of heavily-armed Islamist extremists."
James continued: "It also left a Navy SEAL dead.
"Now how on earth do you get away with stuff like that?
"Answer: you discredit the people who are telling America that that's happening. If you want to tell me to calm down...well, I've got a horrible feeling that unicorn in your back garden is a donkey with an ice cream cone stuck on its head."