Jewish Caller Tells James O'Brien: "We Live With The Fear Of The Holocaust Again"
18 July 2018, 12:39
Zani rang LBC to voice her concerns about anti-semitism not just in the Labour party but in Britain too.
Jeremy Corbyn is embroiled in a fresh anti-semitism row after he was accused of being a racist by an ex-Labour minister.
Margaret Hodge confronted the Labour leader after the party's ruling body approved the adoption of a new code of conduct on anti-Semitism on Tuesday, despite calls for it to be toughened.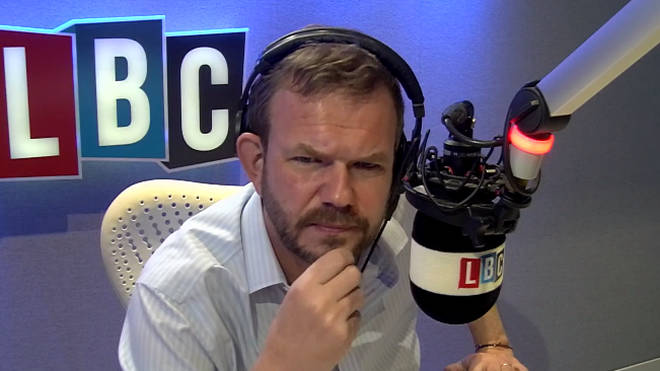 The group called on Labour to adopt the unamended International Holocaust Remembrance Alliance (IHRA) definition of anti-Semitism, including all its examples, in their new code of conduct.
And Zani, a Jewish woman, rang James O'Brien to offer her thoughts on the story saying: "The fact that we are beginning to now feel - do we still have a role in this country, is what worries me as a parent and as a person.
"Our children and us, have always lived with a fear, we've lived with a fear of the Holocaust again.
"Our children go to school with bars on our gates, we go to our synagogue where we have bars because always that fear that they are people still out there who do not want us here."
She added: "It's that fear that's getting worse because if people like Jeremy Corbyn are perpetuating these things by not signing up to it, they are making it more fearful for us."