Ken Loach Lays In To Anti-Corbyn Labour MPs
21 February 2017, 12:00 | Updated: 21 February 2017, 12:18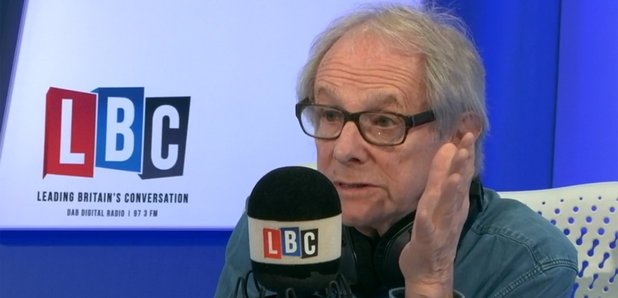 Jeremy Corbyn might have lost some high profile fans but he's got a staunch ally still in Ken Loach - who instead blames disloyal MPs in the party for the its current turmoil.
Loach joined James in studio to talk about his film I, Daniel Blake and his continued criticism of the Tory government for how it treats the poor. And the LBC presenter put him on the spot with a simple question: "Why is the Labour Party failing to make the case that you're making in cinemas, in Parliament?"
Loach insisted that Corbyn was making that case: "The problem lies with the Labour MPs who don't represent the party membership, that voted 60% or more for Jeremy Corbyn.
"They don't promote the policies and so the leadership of Jeremy Corbyn and John McDonnell is left stranded...the very policies that people need."
"If you just want a three word slogan, that's not his style."