Lord Patten: Jacob Rees-Mogg Allowed The Image Of Himself To Take Over
27 March 2018, 13:44 | Updated: 27 March 2018, 13:58
The Tory peer told James O'Brien he thinks Jacob Rees-Mogg has the same views now as when he was eight years-old and that Brexiteers are "prepared to settle for anything".
Lord Patten took aim at Brexiteers while speaking to James O'Brien, claiming they recognise "people wouldn't go along with the idea of a hard Brexit with an over-the-cliff onto the rocks Brexit.
"They're now prepared to settle for anything.
"So it's not a question of 'no deal is better than a bad deal', the question is 'a bad deal is better than still having the possibility with no deal of still being inside the European Union'.
"So they're prepared to put lipstick on a pig if necessary."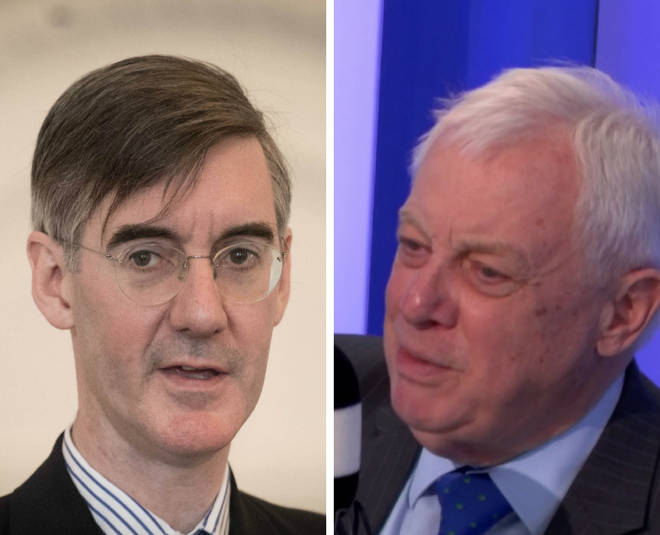 Lord Patten described meeting an eight-year-old Jacob Rees-Mogg, describing him as a "charming eccentric little boy."
"He had the same views as when he was eight than he has when he's 48.
"Most of us grow up along the way.
"He's allowed the image of himself to take him over."