Mayor Sadiq Khan Says Londoners Should Be Angry With Uber, Not TfL
22 September 2017, 12:48 | Updated: 22 September 2017, 15:16
The Mayor of London has insisted Transport for London's (TfL) decision to revoke Uber's licence is not "anti-private hire" but instead has been based on the mini cab app "not following the rules".
Sadiq Khan said Londoners and drivers unhappy with the decision should direct their anger towards Uber itself and not TfL.
He was speaking as it was announced the controversial US-based company would not have its licence renewed in the capital.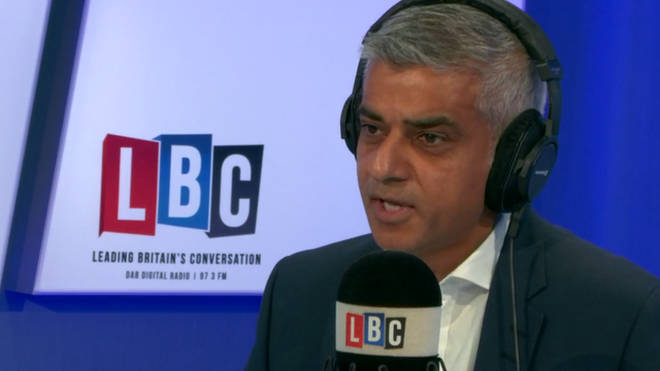 - TfL Confirm Uber Licence Will NOT Be Renewed
TfL concluded Uber is "not fit and proper" to hold one, adding it had demonstrated "a lack of corporate responsibility in relation to a number of issues which have potential public safety and security implications".
Uber said it would challenge the decision, accusing TfL and the Mayor of London of "caving in to a small number people who want to restrict consumer choice".
However, Mr Khan rejected the claim, as he told James O'Brien: "TfL has been given rules by Parliament and their job is to make sure companies play by the rules.
"The conclusion reached by the TfL officials is that Uber aren't playing by the rules and their are big concerns that TfL have about Londoners' safety and security.
"TfL isn't anti-private hire vehicle operators, what TfL is against is companies not playing by the rules so customers, members of staff and others should be angry at Uber for not playing by the rules, rather than TfL who are doing their job by making sure companies are playing by the rules."