The NHS Is Crumbling And Jeremy Hunt Is Letting It Happen Says James
10 February 2017, 11:02 | Updated: 10 February 2017, 13:48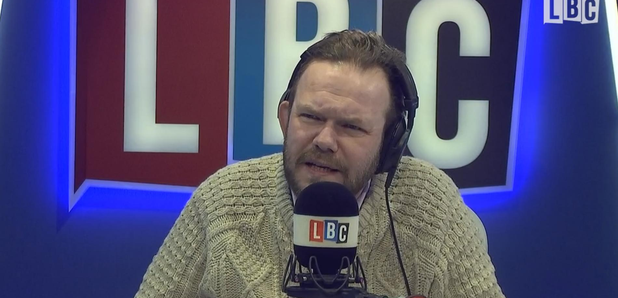 A&E wait times are at record highs. Here James O'Brien says the NHS is 'dissolving before our eyes' - and the Health Secretary Jeremy Hunt is letting it happen.
Health Secretary Jeremy Hunt has conceded the NHS in England is facing "completely unacceptable" problems.
His comments come after data was leaked revealing A&E wait times are at a record high.
James reacted to the reports on his LBC show this morning.
He said: "I'm just going to remind you, because you could be forgiven for having forgotten this, but Jeremy Hunt has been the Health Secretary for quite a long time now.
"I forget precisely when he took over from Lansley, didn't he? But it was, you know, long before the last general election. Can you think of another job that you could actually stand up, having delivered the worst figures on record, on your watch, and somehow say something other than 'I resign' or 'mea culpa'. These are the things that make me fear conspiracies.
"That, you know, backroom deals chopping up the NHS...This is going to sound a little bit undergraduate, but I'm beginning to think that it's actually almost incontrovertibly true... that there are people who look at the economics of a country..that have a lot of money and they find it repellent that some of that money ends up being spent on people other than them.
"I really do believe, as I look and scrutinise, for reasons why things are happening that are not as bleak and dismal as the reasons that we're sometimes given.
"Why on earth would they want to privatise the NHS? Why? Why? It's the finest creation this country has ever conceived - the National Health Service.
"You know we have kids dying of rickets, well not dying, kids suffering from rickets, dying of malnutrition, not that long ago, living memory. The National Health Service, a thing of absolute beauty, and it's crumbling on our watch.
"A lot of talk about doing things for our children and our grandchildren. We are watching the National Health Service dissolve. I believe, deliberately before our very eyes.
"What are we going to get cross about? You don't need me to tell you. This week, with regard to the health service, you're supposed to be cross about a Nigerian lady who's already buried two children and well, audaciously and unbelievably, has seen two surviving quadruplets placed in incubators at NHS expense.
"Oh man, that's awful. I haven't even mentioned the bus."