James O'Brien's Passionate Response To Listener Over Labour Anti-Semitism
1 August 2018, 13:26 | Updated: 2 August 2018, 07:35
This is James O'Brien's passionate response to a listener who criticised his position on anti-Semitism in the Labour Party.
Yesterday, Jeremy Corbyn apologised for hosting an event eight years ago where a speaker compared the actions of the Israeli government to the Nazis.
But after James's introduction to the subject, a listener texted the studio, saying: "James O'Brien says a Jewish man who criticised Israel at that meeting in 2010 had a camouflage (O'Brien's word) of being a Holocaust survivor..." at which point James had enough and scolded him.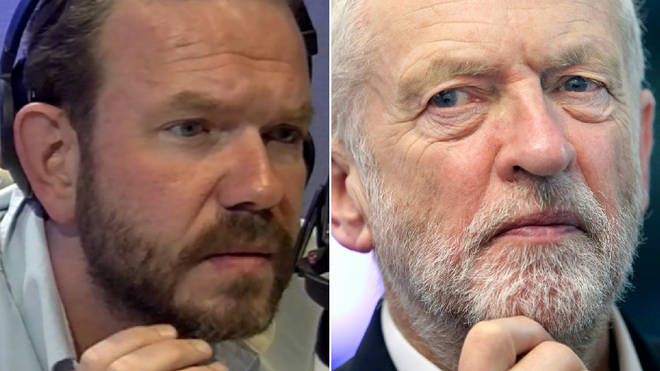 With a real passion in his voice, James said: "Get lost, seriously. You honestly think when you've got the leader of the Labour Party sharing a platform with people who compare Jews to Nazis, you think my vocabulary is the most interesting and important element of this story?
"You, pal, are the problem.You're the reason why this country is on its knees. You are the reason why the nastiest, most vindictive Tory administration we've seen in decades is still hanging on to power.
"You are the reason why, because you've got a party led by a man who has the moral integrity of a Kit Kat and yet somehow has managed to persuade significant swathes of decent people that he speaks for decency.
"No he doesn't, he's a disgrace. And if the Labour Party was led by anybody else it would be 20 points ahead in the polls."