Moment James O'Brien Played "Brexit Beats" To Electronic DJ Bondax
2 November 2018, 14:09 | Updated: 2 November 2018, 14:24
Adam, from the electronic music duo Bondax, called up to talk about new government plans for an airport drinking ban but James O'Brien ended up playing him a tune by DJ Plastician.
In response to news that all-day drinking at UK airports could be banned under radical new government proposals called up to give his view
But, when James found out who was on the phone, he couldn't resist playing Adam an excerpt of "Brexit Beats" by another electronic musician, Plastician.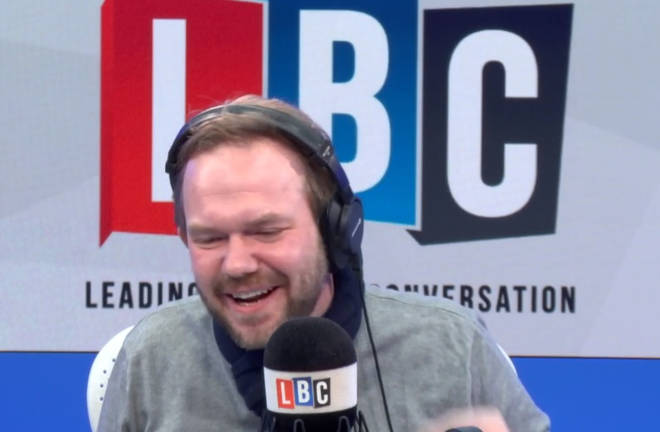 The musical clip by Plastician features lines sampled from James' LBC show.
One of the quotes includes: "We voted to come out of the European Union because a bunch of people told us it was undemocratic" and "you lead us off a cliff and then you disappear".
Some users on social media found the scenario extremely amusing, referring to James as a "legend".
After they had listened to the clip, James invited Adam to make his point on the new government plans for an airport drinking ban.
Adam said that he frequently catches flights from Manchester to Ibiza at 6am when touring and has witnessed first-hand the inappropriate behaviour of drunken revellers.
Although he has never felt "unsafe", he feels "bad for the people working on the planes more than anything".
"They're only subject to this sort of ridiculous drunkenness when it's from British countries because of this binge-drinking culture which has gotten out of hand", he said.