"I'll Say Sorry To My Son": Repentant Leave Voter Chokes Up
13 October 2016, 13:29 | Updated: 2 November 2016, 15:30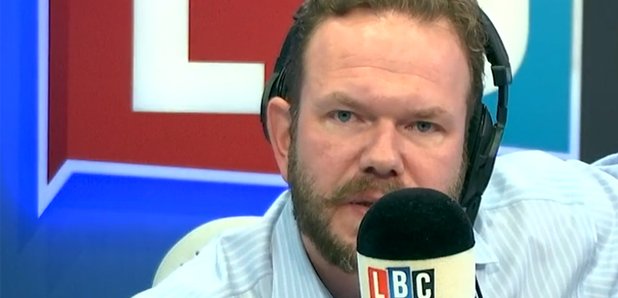 Truck driver Richard calls James O'Brien to admit that he "feels stupid" for voting to leave the European Union and will say sorry to his 13-year-old son for that.
In the latest of a series of remarkable calls on the impact of the Brexit vote, Richard told James: "I've got a lump in my throat and I've got a tear in my eye. I'm just worried.
Watch: Which EU Law Are You Looking Forward To Losing?
"It takes a lot to admit it," the caller said, saying he had fallen for soundbites like "take back control" during the campaign. "I feel stupid."
"You're not stupid," James reassured him.
"I feel like I'm articulate, I'm well-read, but to be sucked in by these lies!"

Movingly, the caller also said that he feels so bad about his vote, he plans on apologising to his 13-year-old son.
"How many people listening to me now are thinking: we're the same as Rich?
"My lad's 13. When he's older...I will apologise to him. I will say sorry to him."

@LBC @mrjamesob Congrats to Richard for having the backbone to admit he made a mistake in voting Leave. #brexit

— Andrew (@AndrewStoneman) October 13, 2016