Caller Tells James O'Brien: You Can't Blame Sajid Javid For Death Penalty Stance
24 July 2018, 12:05 | Updated: 24 July 2018, 13:49
A caller believes that Sajid Javid had "nowhere to turn" when he lifted the "usual assurances" terror suspects won't be given the death penalty if found guilty in America.
The Home Secretary came under fire for deciding not to seek a "death penalty assurance" from the US in exchange of intelligence to help prosecute two terror suspects.
But a caller told James O'Brien that Sajid Javid is "stuck between a sausage and a bacon sandwich" over his letter to US Attorney General Jeff Sessions.
The letter, which relieves the US of a "death penalty assurance" has come under fire as it means the pair, if found guilty, could be put to death.
Monish said that if Sajid Javid went the other way, and applied for protection, he'd come under just as much criticism.
"He's got nowhere to turn, you can't blame him," he said.
James replied: "Of course, he'd get accused of making a decision based utterly fallaciously on the fact that he's a Muslim."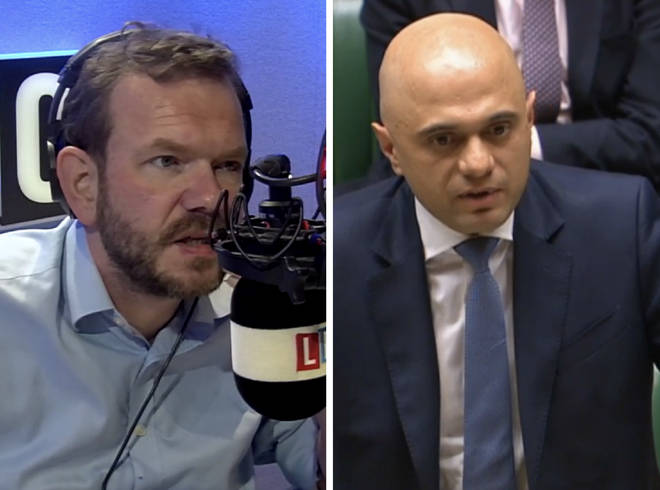 Alexanda Kotey and El Shafee Elsheik are alleged to have been members of a terror cell nicknamed "the Beatles" because of their British accents.
The group, which included Mohammed Emwazi, nicknamed "Jihadi John", and Aine Davis, were radicalised in the UK before then travelling to Syria.
Emwazi was killed in a drone strike in 2015, and Davis was jailed in Turkey.
But Kotey and Elsheik, who were captured in January, had their British citizenship stripped - putting them at the centre of a row over where they should be put to trial.