'After 47 Years, My Spanish Husband Doesn't Feel Welcome In The UK Any More'
14 February 2017, 11:30 | Updated: 14 February 2017, 12:26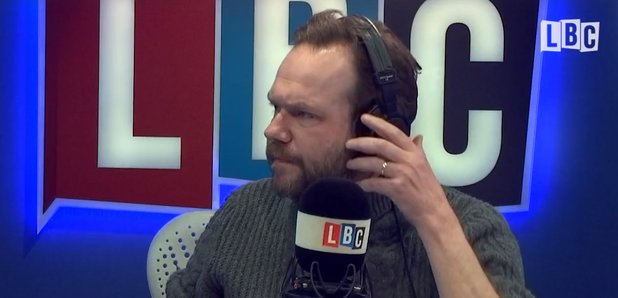 After nearly 50 years living in the UK, Shirley's Spanish husband doesn't feel welcome any more in the wake of the Brexit vote. This was her stunning call to James and his remarkable reaction.
Shirley's Spanish husband has lived in Britain for 47 years but for the first time in his life, he feels like a foreigner in the country he calls home - all because he has a foreign name.
"He loves England, he loves the people, he loves the culture...he has given up everything in Spain to live here.
"That's what makes Britain special."
@mrjamesob Please make a video clip from Shirley to share about how her Spanish husband is feeling. So sad to hear! :( #WhatHaveWeDone?

— Peter Paredes (@PiratePeteAhoy) February 14, 2017
And Shirley says her friends who voted Leave insist that it wasn't people like her and her husband that they were thinking off when they voted to exit the EU.
"I've had people say: I didn't mean people like him...We were such a great country.
"I feel sorry for my country, I really do."
Heartbreaking call from Shirley from Leytonstone on @mrjamesob When will she get her country back?

— Shiraz Lalani (@sdlalani) February 14, 2017
It sparked a remarkable reaction from James.
"You wonder why I stay angry?
"Boom! Shirley is why I stay angry. Shirley and her husband. 47 years in this country. And the fact that these people feel they have to tell me that they've never claimed a penny in benefits, as if that's now become a sort of badge of honour.
"But don't worry! Because all the people that are currently claiming benefits, we're going to train them up to be surgeons and train drivers and airline pilots and nurses and carers and waiters and waitresses and doctors.
"We're going to train them up - don't forget that!"
I have been walking the streets where I work @mrjamesob, crying while listening to Shirley. What she said made ashamed of this country.

— Darren Thompson (@MrBlahzay) February 14, 2017
Here's the full call from Shirley: