The Beautiful Grenfell Tributes That Left James O'Brien In Pieces
25 May 2018, 13:06 | Updated: 25 May 2018, 14:14
These are the beautiful tributes to the victims of the Grenfell Tower fire which left James O'Brien in tears.
The first week of the Grenfell Inquiry has been the grieving family and friends remembering the 72 victims of the fire last year.
Matthew Thompson played some of the most emotional moments - and both he and James were moved to tears by what they heard.
It was a clip of four-year-old victim Fathia blowing kisses to her cousins that really affected James. "There are no words," he said afterwards.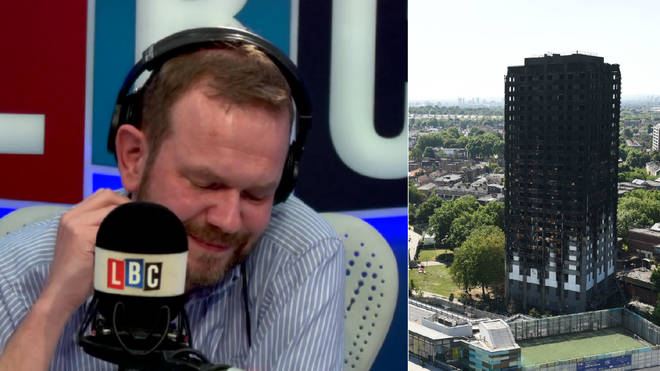 Every week, James O'Brien and Matthew Thompson will round up the key moments from the Grenfell Tower Inquiry.