The Lord On A One-Man Mission To Make You Happier In Your Job
20 December 2017, 12:42
This is the inspirational message from a former Trade Minister who wants to make you happier at work.
Baron Price was appointed as Minister of State for Trade Policy under David Cameron, but stood down from his position in September.
He has now launched a website called Engaging.Works, which aims to improve the effectiveness of companies by making the workforce more content.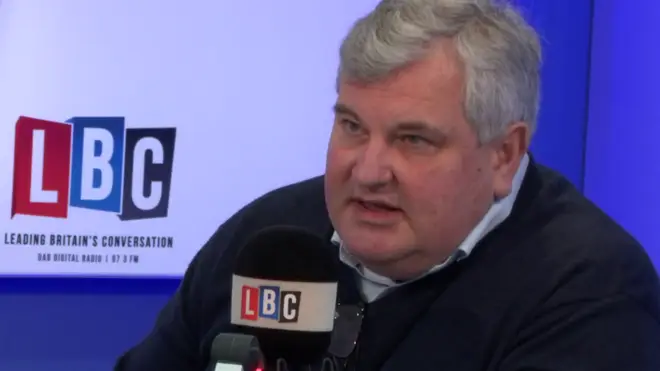 Speaking to James O'Brien, he said: "All the academic evidence says that if your workforce is happy and engaged, they stay longer.
"People are more productive, there's less turnover, company profits are higher, customers get better service and as a consequence of that, companies are more profitable.
"Research only a few years ago in America said that companies that have highly-engaged workforces, where workforces are looked after, have earnings per share that are 147% higher.
"So I'm on a one-man mission at the moment to try and explain to people."
Baron Price's appearance on LBC came as the European Court of Justice ruled that Uber must be considered a taxi company, rather than a technology service.
And he added that the gig economy is the biggest challenge he faces. He added: "The challenge we've got with the gig economy is that people feel disconnected from the capital, from the people who are getting all the money, but they're not putting in their hard labour.
"So what I want to try and get people to understand is if you acknowledge people's hard labour, if you involve people in your company's success, then your company will be better. All the evidence shows that."