The Man Who Wrote Article 50 Says It Was There Mainly For Far-Right Governments
29 March 2018, 15:23
The peer who wrote Article 50 says he drafted the passage simply to allow far-right governments to get out of the European Union.
Lord Kerr wrote Article 50, the section of the Lisbon Treaty that allows countries a simple route out of the union, in 2002.
But he told LBC he never expected Britain to use the Article to leave the EU and admitted it was there in case of the rise of the far-right in Europe.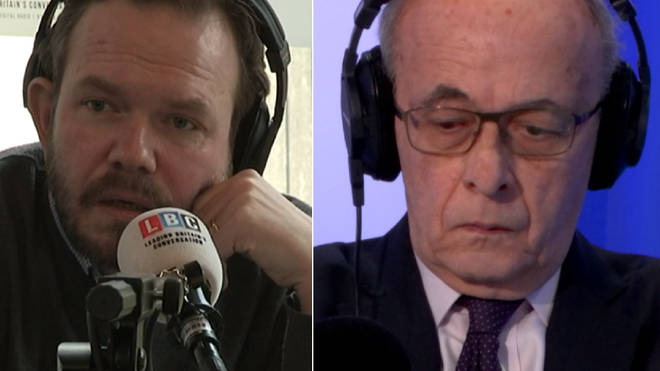 He said: "At the time, we were thinking about right-wing regimes. There had been an episode in Austria. Of course we now have one or two right-wing regimes in Eastern Europe.
"If a country in the European Union was clearly in breach of the values of the European Union - open society, democracy, rule of law, freedom of speech - and the EU decided to withdraw their rights, as it can do under the treaty.
"I imagine that the right-wing leader, cross at being insulted by the union, might want to walk out and it seemed to me that there should be an order procedure for withdrawal."
James clarified: "When you say right-wing, you mean far-right?" and he responded: "I mean far-right, yes."
James summed it up perfectly: "So the only circumstances in which the author of Article 50 thought that Article 50 would ever be triggered would be if a far-right government wanted it to be."