Trump Fan: "James, You're A Bear-Baiter!"
23 January 2017, 16:25 | Updated: 23 January 2017, 16:37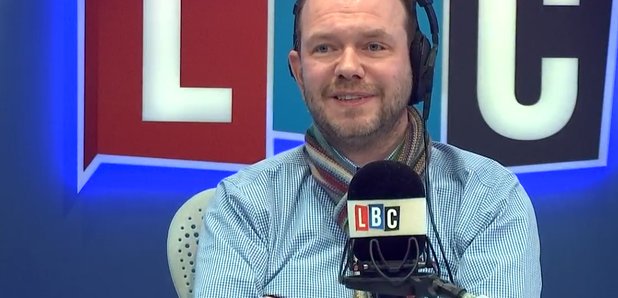 Graham is a British Trump fan who believes the US President and doesn't trust the media - but James has a couple of questions that really seem to stump him.
Graham began his call with a big claim: CNN and other mainstream media that reported low turnout for Trump's inauguration were misleading the public. He claimed he watched a feed online that showed the real numbers that attended the Washington DC event.
So James had a few questions for him: "Somehow that camera was seeing different pictures to all the cameras that were there?"
"Are you going to let me talk or are you just going to run me down?" asked Graham, "What I saw from CNN was not what I saw live on the stream...it doesn't make sense to you, does it?
"It doesn't matter what I think, does it make sense to you what you just said?"
Graham then accused James of being a "bear-baiter".
"And you're a big big bear, are you?"