What Are The Twitter Users With Eight Numbers In Their Name? Fascinating Investigation
30 August 2017, 12:13 | Updated: 30 August 2017, 13:23
Have you spotted the rise of Twitter accounts with eight numbers in their name which have popped up recently? This investigation into where they come from is truly remarkable.
63,000 accounts have appeared, with names like @DavidJo52951945, all with names followed by eight random numbers.
The majority of them tweet anti-immigrant and pro-right opinions - intriguingly only during Moscow office hours.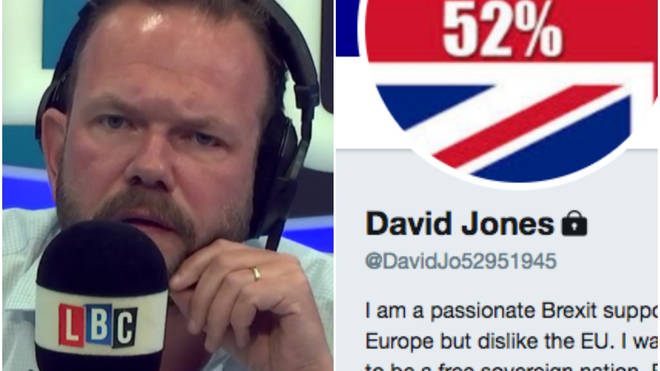 James O'Brien spoke to investigative journalist Mike Hind about where they came from and what the purpose of them is - and the answer is "astro-turfing".
This is the practice of flooding social media with certain opinions and trying to shut down anyone who has opposite views to them.
He explained that he started investigating these accounts when he noticed that so many pro-Brexit and pro-Trump accounts were anonymous - and seemingly obsessed with James!
The full interview is fascinating. Watch in full at the top of the page.