Why I Blew The Whistle On Vote Leave - Shahmir Sanni
5 July 2018, 14:52
An activist who blew the whistle on alleged electoral breaches by Vote Leave claims he did so after watching the idea of democracy being "ridiculed".
Shahmir Sanni said he "didn't have much of an option" but to come forward with allegations about the official Brexit campaign.
A draft report by the Electoral Commission has found Vote Leave breached electoral rules during the 2016 referendum.
It's alleged the group disguised overspending by channelling money through a youth campaign, BeLeave.
The claims have been rebutted by Vote Leave's former chief executive Matthew Elliott.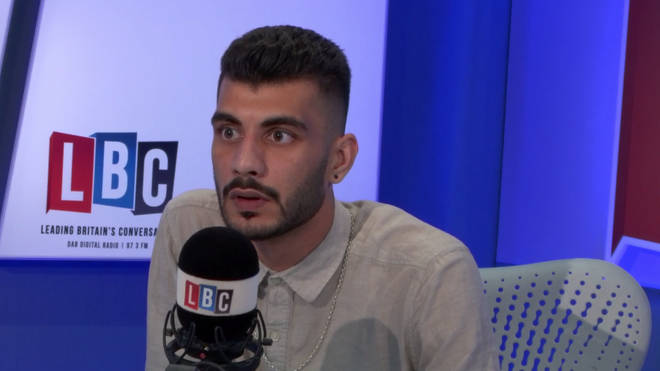 But Mr Sanni, who campaigned for BeLeave, told James O'Brien the reason he came forward with the allegations.
He told LBC: "I've been outed, I've been fired, I've lost all my friends I made over two years, I've lost my career progression.
"I haven't gained anything except a few hundred Twitter followers."
Mr Sanni added: "Through this process of seeing people totally, totally ridicule the idea of democracy and ridicule our authorities… to put doubt in the British public's mind in the very institutions that protect our democratic system, for me that's extremely frightening.
"To see that happen and realise that was happening, I did not have an option."
Watch the interview above.