Why James Hates Public Swearing So Much
4 March 2016, 12:23 | Updated: 26 August 2016, 08:40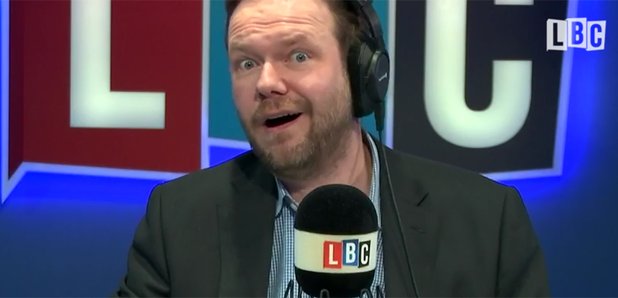 James O'Brien "hates with a passion" when people swear in front of his kids - here he explains why and demonstrates his method of stopping them.
Swearing has been outlawed by Salford City Council at Salford Quays - a move that's drawn negative reaction from civil liberties groups. To his surprise, James found he's on the side of the council.
"I used to swear a lot. I still do swear too much," the LBC presenter admits. "But I hate it. I hate it with a passion when I'm out and about and people start swearing in front of my children.
"I really hate it. It seems to me to be the very epitome of ignorance."
James sometimes brings his daughters to football matches and admits they're exposed to coarse language whenever he does.
"You can't put cotton wool in, even in the family enclosure.
"The Away fans will start singing something absolutely - well, to my adult sensibilities quite funny actually - but to my child's ears the rudest words they know."
So what can concerned parents do if they overhear swearing when out in public? James wanted to demonstrate the face he uses - what do you think of it?