Windrush Son Due To Be Deported Tomorrow In Heartbreaking Call To James O'Brien
17 April 2018, 12:54 | Updated: 17 April 2018, 18:32
The son of a Windrush immigrant is facing deportation tomorrow and this is his heartbreaking phone call to James O'Brien.
Mozi Haynes is helping care for his mother, Ruth Williams, 75, who has cancer.
But, after two failed applications to stay, he is due to leave the country on Wednesday.
"Every knock on the door you think they're coming to get you," he told James in a heartbreaking call.
"I am leaving my mother tomorrow knowing she is going to be alone and I am sure she will not last long this."
Earlier today Cabinet Office minister David Lidington told LBC there was "no evidence" of anybody having been deported.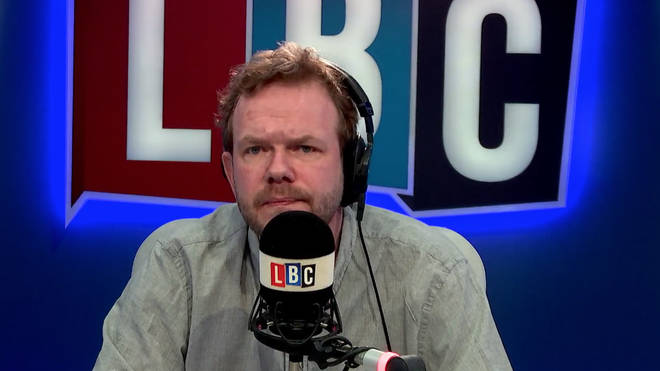 "Clearly if we were to find that there have been cases of that kind then we'd want to put that injustice right," he said.
"But at the moment we've had no evidence of those cases brought to the government's attention."
Mozi has paid for his own ticket back to Saint Vincent and the Grenadines because he felt "too ashamed" to be officially deported.
The 35-year-old says his immigration status was dependent of his wife, whose marriage has since broken up.
He temporarily gave up work to care for his mother after he her diagnosis, but when he tried to reapply, his immigration status was brought into question.
And his imminent departure has left his mother utterly devastated.
In the same call to LBC, Ruth, who arrived in Britain in 1959, said: "We have been suffering for the last couple of years.
"The Home Office has left us feeling less than human beings."
You can hear the pair's heartbreaking conversation in full in above.