Theresa May Should Carry The Can For Windrush Scandal: James O'Brien
26 April 2018, 11:49 | Updated: 26 April 2018, 12:51
James O'Brien said that Theresa May should carry the can for the Windrush scandal, not Amber Rudd.
There have been calls for the Home Secretary to resign after thousands of people from the Caribbean who had migrated to Britain legally were threatened with deportation.
But James said that this happened during the Prime Minister's time at the Home Office and she is responsible.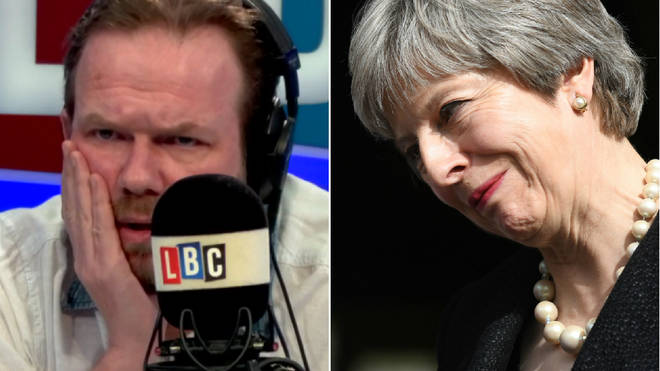 Speaking on his LBC show, he said: "Targets were in place, the Home Secretary didn't know about them. They were introduced when the current Prime Minister was Home Secretary.
"When that Prime Minister was Home Secretary, meeting those targets would have been made a lot easier by describing people who had every right to be here as not having the right to be here.
"We've seen the letters they were sent. We know that the suffering that they've endured, it's been in the Guardian for six months, it's been all over the news for ten days. And yet as it stands, no one's joining the dots on that.
"And they're calling for Amber Rudd to resign for not knowing how bad is the Home Office was under Theresa May."