'Its beyond parody': James O'Brien responds to Liz Truss' 4000 word essay
6 February 2023, 13:30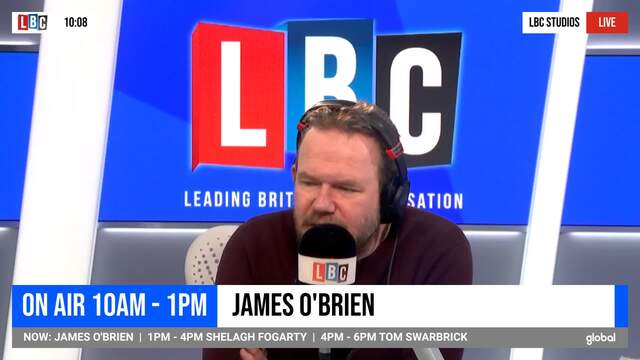 James O'Brien responds to Liz Truss' 4000 words of 'turgid self-justification and delusion'
James O'Brien has responded to Liz Truss' 4000 words of "turgid self-justification and delusion" on her time as PM.
James O'Brien has labelled Liz Truss' 4,000 word essay in yesterday's Sunday Telegraph "a fair summation of who she blames for the fact that the budget she introduced bought Britain to it's knees".
James added: "That's not an opinion, that's count her and Kwasi Kwartang bought Britain to it's knees."
He then asked listeners to explain how this could happen in "any normal country", stating that "this is not a normal country".
READ MORE: Robert Buckland admits spat with Raab over British bill of rights but insists they've 'moved on'
He argued that The Sunday Telegraph gave Liz Truss the platform to blame 'the left wing economic establishment' for her downfall.
He said: "Its beyond parody, it's funny until you remember you live here."
James went on to question how "a major national newspaper newspaper can even conceive allowing a Prime Minister who failed so spectacularly", to attempt to rehabilitate herself just 100 days after her resignation, adding that "if this was another country we'd be laughing our boots off."
READ more: Interest rates may never return to as low as they were, says Martin Lewis