James O'Brien scrutinises Boris Johnson's call for Ukraine to join EU
3 February 2023, 12:54 | Updated: 3 February 2023, 12:58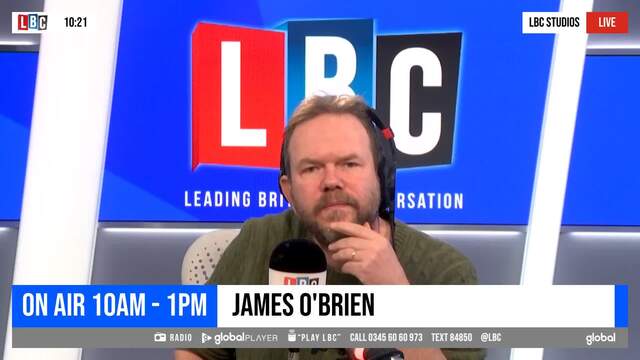 James O'Brien reacts to the lack of media coverage on Boris Johnson
Boris Johnson urged Ukraine to join the European Union, which James O'Brien dubs "gross" as the former PM championed Brexit and even linked Russia's invasion of Ukraine to the EU.
James O'Brien also swiped at the "huge swathes of the media" caught up in the "corruption" caused by the former Prime Minister, labelling this as their reason for not wanting to point out his contradiction.
James delivered a fresh and fierce takedown of Boris Johnson for saying Ukraine should join the EU, after accusing the bloc of being responsible for Russia's invasion of Crimea in 2014.
He refused to hold back, ripping into the former Prime Minister for his contradictory statement and for much of the media's silence on the matter.
"This isn't getting covered anywhere else…you may not even be aware of this," James said.
READ MORE: 'Angry' caller demands Brexit public inquiry - another explains why rejoining EU is 'illusionary'
"How do you feel about living in a country where the bloke who sold you Brexit is now selling European Union membership to a country that he claimed got invaded by Russia, because of the actions of the European Union?" he asked.
James branded it "a ball of grossness".
"So utterly Gordian…you can't untie it, it's so grim and so gross and that's where we are as a country."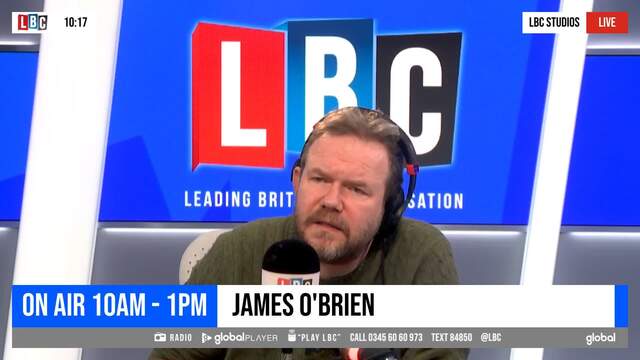 James O'Brien: 'North Korean level of misinformation' from Boris Johnson
He then asked listeners how it made them feel, whether they were "fans" or "can't quite believe how low we've been brought by the actions of that man, and the slavish devotion to him of millions of people who should know better".
READ MORE: 'Absolute idiocy!': James O'Brien obliterates ministers and Brexiteers as chaos mounts within the Tory Party
James went on: "Huge swathes of the media can't tell you the simple truth about one man and one issue because they are utterly utterly caught up in the corruption that he's caused."