James O'Brien Calls Out Boris Johnson's "Weapons-Grade Hypocrisy"
19 March 2018, 11:44 | Updated: 19 March 2018, 12:51
James O'Brien has been regularly left frustrated by the way the government has dealt with Brexit. But Boris Johnson's actions today "beggars belief the most", he said.
The LBC presenter accused the Foreign Secretary of "Weapons-grade hypocrisy" after be went to Brussels to plead for the EU's support in our escalating row with Russia.
Mr Johnson welcomed the EU's "unqualified solidarity", a statement that made James angry, seeing he did the most to persuade people to vote for Brexit.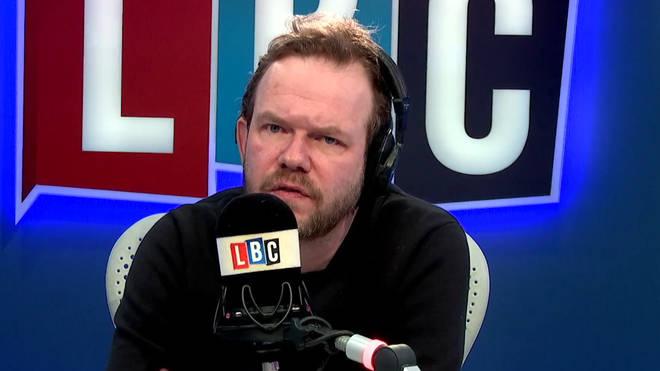 Speaking on his LBC show, James said: "Boris Johnson has welcomed the European Union's unqualified solidarity and support today on the Skripal case.
"A powerful political union that we are desperately keen to enjoy the support of and which Boris Johnson bears personal responsibility for swathes of decent patriotic people in this country being persuaded, against their own interests, against the national interest and it would appear against national security as well.
"Boris Johnson's entire career built on persuading people that they should leave it. How dare he! Seriously.
"Of all the Brexit stories, this perhaps is the one that beggars belief the most.
"Now he's there, wobbling around the city, trying to somehow paint unqualified solidarity from the European Union as a good thing whilst simultaneously carrying the can for our collective decision to withdraw from the unqualified solidarity that we already had.
"And he's the Foreign Secretary. Our interests are being represented in Brussels by a man who has spent 30 years misrepresenting and maligning the far from perfect people that work there and consider the European project to be a thing of importance and beauty. Why? So that when a state like Russia launches a murder attempt on our soil, our response can be collective."