Brave Caller Tells James O'Brien: "I Was Forced To Marry My Cousin At 16"
31 July 2018, 14:01
As James O'Brien discussed forced marriage, he received this call from Anna, who told him: "I was made to marry my cousin when I was just 16".
The powerful and at times emotional conversation was sparked after a couple from Leeds were jailed for making their teenage daughter marry.
The pair were sent to prison for eights years after they tricked their 18-year-old into travelling to Bangladesh before threatening her with violence.
And this story rang true with Anna, as she told James she was sent to Pakistan with her sister when she was 16 - thinking they were going on holiday.
"Dad had arranged everything," she said as she described her story on LBC.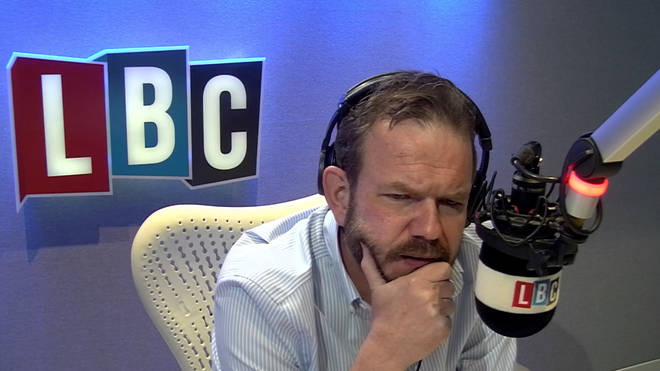 The pair refused and even sought help at the embassy in Pakistan - but there was nothing they could do.
"We were out there a year, until we agreed", she added.
The marriage lasted six weeks, but in that time Anna fell pregnant with her then husband - who turned abusive.
She now lives away from her family, but the story didn't end there.
"I've had threatening calls and abuse from her biological father," she continued.
"He has threatened my life because he said I have betrayed his honour."
James asked Anna: "If your 16-year-old self was listening to this now, what would you say to her?"
The caller replied: "Just fight it, your parents will always love you."
Watch the emotional call above.