James O'Brien's Stinging Analysis Of David Davis And The State Of Brexit
7 December 2017, 11:56 | Updated: 7 December 2017, 19:43
James said David Davis has practically admitted to doing nothing since he got the job as Brexit Secretary.
The Brexit Secretary has admitted that the Government has not carried out assessments of Brexit's impact on the UK economy.
David Davis said "forecasts" of how Brexit would affect the various sectors in the UK did not exist.
The Brexit select committee asked if there were studies into Brexit's impact on industries including aerospace and financial services, the minister said: "I think the answer is going to be no to all of them."
James described the revelation as "unbelievable".
He said: "David Davis has done nothing.
"What has happened over last 18 months?
"The idea that the Cabinet hasn't got an agreed position, a negotiating tactic with an objective" is "almost unbelievable, he said.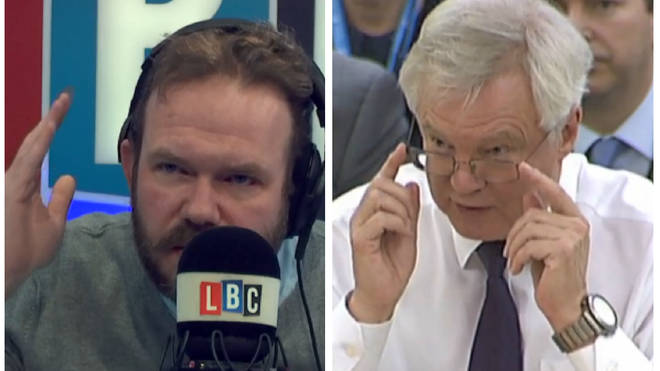 "It's incredible to see a man so utterly ignorant of facts leading this country towards a destination that hasn't even been determined", he added.
James said these were not his opinions but simply the facts.