Leaver Calls James O'Brien To Defend No-Deal Brexit, Ends Up Saying We Should Stay
10 September 2018, 11:08 | Updated: 10 September 2018, 11:13
This Brexiteer made a complete U-turn after calling to defend a no-deal Brexit and ending up admitting it's better not to leave the EU.
As James O'Brien asked listeners to explain what "Leave" actually means, Ken called with a series of analogies about how everything we do in live involves some sort of unknown.
But each time he made a point, James was able to easily knock it down.
And it went on for so long, eventually Ken said: "You can't predict what is on the other side of the door. The safe position is to say we won't go through the door."
James responded: "Oh finally Ken. There you go, that felt good, didn't it?"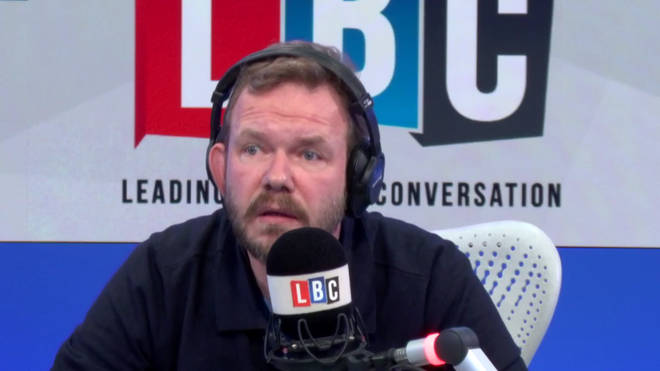 Earlier, Ken had said: "We've been in the EU, formerly the EC for 40 years. Before that, we knew exactly what trading terms we were on, we controlled migration."
James told him: "No we didn't. We didn't have any controls on migration prior to 1974."
Then Ken said: "We had our own courts."
Again James pointed out: "We still have our own courts. I just walked past one.
"You've rung in to argue from a position of absolute absurdity."
Watch the video at the top of the page to see this remarkable call.