Call From The Dad Of A Disabled Girl That Left James O'Brien In Pieces
21 March 2018, 13:28
James O'Brien was left in tears after this heart-breaking call with the dad of a severely disabled girl.
As he was discussing Guernsey's plan to open an assisted dying clinic, James received a call from Nick.
Nick revealed his daughter, now 18, spent the first 2.5 years of her life in hospital and has been in intensive care 23 times
He told James that he worries that the Guernsey plan will be the thin end of the wedge and it would lead to people like his daughter dying when they didn't need to.
His emotional call was remarkable for his honesty and
"It's not my choice," he said. "Nobody wants to look after a quadriplegic child. But it's not my choice whether she wants to live or die. It's hers.
"And what concerns me is that people will make decisions for her - what kind of life will she have.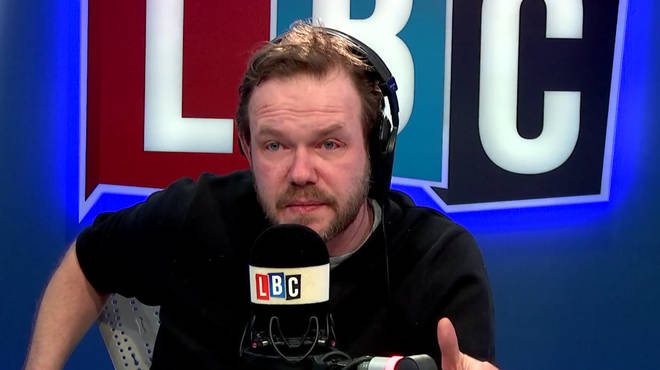 It was when Nick said that he had been called into hospital four times to tell him that his daughter was close to dying that brought tears to James's eyes.
He said: "I just whispered in her ear 'I love you darling. If you want to die, that's fine. But if you want to fight, we'll all be here for you, your whole family. It's your choice.
"And every time, she's come around.
"But I don't know if I can do that forever."
A clearly emotional James told him: "You're a legend, Nick. You're an example to us all."
Afterwards, listeners tweeted by how moved they were by Nick's call.
The last hour of @LBC has robbed me of more tears than I've previously teared in my 30 years on this planet. The last three callers in particular were truly inspirational and thought provoking @mrjamesob

— Gary Leader (@GaryMLeader) March 21, 2018
What an incredible last caller. An absolute inspiration. So much love to him and his daughter @mrjamesob @LBC

— Lee (@milesy_7) March 21, 2018