Chuka Umunna: Labour Lost 2017 General Election And It's Time To Study Why
4 May 2018, 13:31 | Updated: 4 May 2018, 13:46
Chuka Umunna says Labour did not conduct a "post-mortem" as to why they lost the last General Election, and it's time they did so if the party want to win elections again.
Speaking to James O'Brien after the Local Elections, MP for Streatham, Chuka Umunna, says Labour didn't spent enough effort studying why they lost last general election. Umunna says many acted as if the party had in fact won the election.
"The problem we had after the general election was we didn't win."
"The result, because expectations were so low, was treated as if we had won an election which we had lost."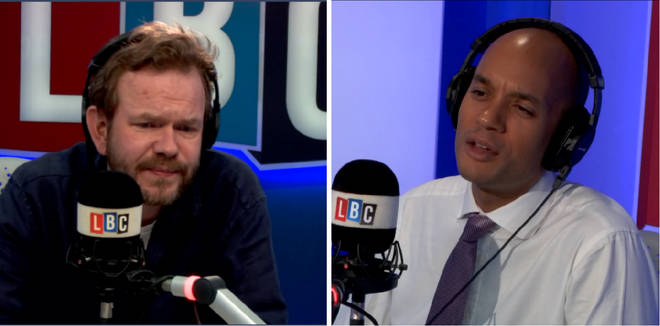 He went onto saying how there wasn't a proper "post-mortem" didn't happen after the 2017 result, and needs to happen now if Labour are serious about winning the next general election.
"I think British politics is kind of broken at the moment."
"Neither party seems capable at the moment of forming a large enough and broad enough coalition of support."